SM Supermalls joins 178 countries and territories around the world Saturday, March 25, 2017, millions of people are switching off their lights for Earth Hour, an annual event to highlight the global threat from climate change.
                   This year's theme celebrates "Shine a Light on Climate Action " — the mountains, rivers, beaches, reefs, forests and national parks that organizers say are in peril from climate change.
                   At exactly 8:30 pm at the Open Parking C, shoppers rally around the area to witness the historical moment. DENR Regional Director Ms. Ruth Tawantawan, SM Mall  Manager Ms. Maria Lynette Lopez and SM's Group Marketing Manager Ms. Eduard Aaron Dalaza joined by a representative of the Boy Scout of the Philippines, Mr.Michael Kenneth Babuyo initiated the big switch –off onstage.
                   Members of the Davao Blue Eagles Marching Band wore Imperial storm trooper masks inspired by the "Star Wars" movie franchise, as they went about playing brass instruments. (The glow-in-the-dark tops were a functionally appropriate touch, too, given the time of the event.). To complete the ensemble, the band leader was all decked out in a Darth Vader costume. To say it was the most awesome sight to behold.
                     Pinoy Boy Band Superstar Top 12 Finalist Allen Cecilio treated screaming fans to surprise performances. Joining him were the Evolve Pole Fitness Dancers, wore glow-in-the-dark gear as they dance, party, and play the night away on the poles. SM City Davao also handed certificate to Davao's best photographers during the Night Photo Walk.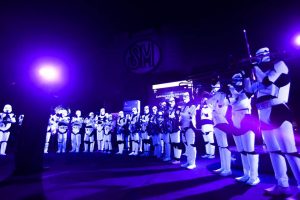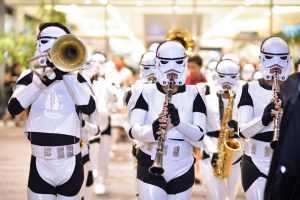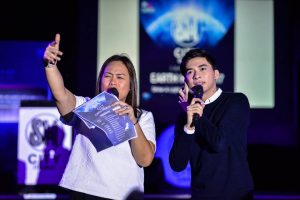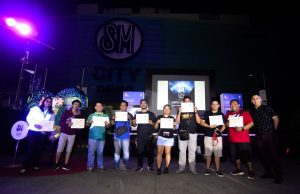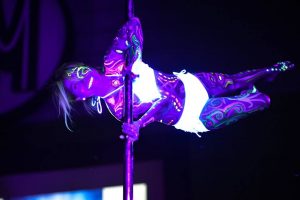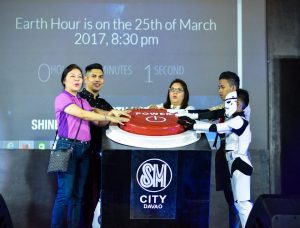 Thanks to Mr. Vitto Navidad and SM City Davao's Facebook Page for the photos.